Who We Are
The former named Nursing Division at the University of the Virgin Islands (UVI) was awarded a grant (5P20MD002286) from the former National Center on Minority Health and Health Disparities, now the National Institute on Minority Health and Health Disparities (NIMHD) which established the Caribbean Exploratory NIMHD Research Center for Excellence, hereafter referred to as the Caribbean Exploratory Research Center (CERC).
What We Do
The CERC will achieve its mission through the following:
Research/Empowerment: Initiatives for reducing/eliminating health disparities; State of the science and practice; Research process and major research paradigms; and Research proposal development.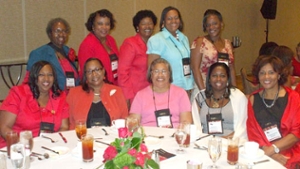 Mentoring: UVI has established collaborations with University of Colorado; University of Wisconsin-Milwaukee; Case Western Reserve University; Johns Hopkins University; Wayne State University.
Training: Research proposal development and submission for funding; poster presentations; and publications.
A very sparse literature suggests that residents of the U. S. Virgin Islands are burdened with the same health disparities identified in health disparity populations on the U. S. mainland. Few studies have described factors that might be associated with reported prevalence rates for health disparities in the territory.

The population of the U. S. Virgin Islands, while multicultural and diverse, is 76% black (African American, African Caribbean), 10% white, and 14% Hispanic. Access to care, lack of health insurance, low levels of education, high levels of poverty and a growing immigrant population may represent significant barriers to health care, health promotion, and prevention activities in the Virgin Islands.
Our Success - How CERC Works
The planning and implementation for the CERC is achieved through four (4) Cores. Each Core has a University of the Virgin Islands (UVI) faculty member as a director, who is partnered with one or more faculty or community member as co-directors. The co-directors are consultants and/or mentors, proving advice and support based on their breadth of experience as faculty members, or community leaders in the healthcare and scientific communities.
The Cores are made up of the following:
Administrative;
Community Engagement & Outreach;
Research;
Research Education & Training.